Photogrammetry

Miscellaneous documentation of photogrammetry work and 3D captures of things that that move and fascinate me.

Documentation in progress, many more coming soon.





---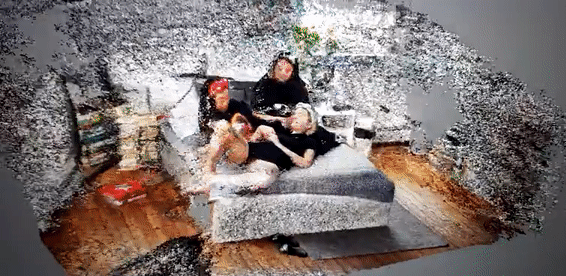 Volumetric portrait of three roommates on a bed.



---


Stills from research/tests for my ongoing volumetric short film, Le Plus Haut Des Sapins (Coming Winter 2021). I've been incredibly interested in the process of digitizing nature, as of late.




---








Excerpt & stills of a 24 min video retracing the walks taken over the course of a week from my home to 61C café (Pittsburgh, PA) as a response to grief, rendered with photogrammetry in the form of a 3D walkthroug and displayed on LookingGlass.




---

Treatments of a 3D model of my grandma's favorite flower.




---


In progress renders of the meal I often feel the most homesickness for, the 4 A.M., post night-out, Döner Kebab.


---
This website and its content is copyright of Chloé Desaulles, unless stated otherwise. All rights reserved.

© Chloé Desaulles, 2022